The Complete Drawing Source
- in E-Book Form!


Due to popular demand, all the drawing articles, tutorials, exercises and lectures on The Drawing Source are now available in a convenient e-book format! Introducing The Drawing Source: The Complete Site Contents E-Book!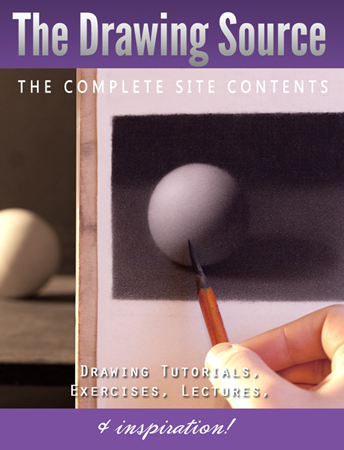 Conveniently organized into chapters by topic, this 183-page e-book includes all the juicy drawing articles on this website.

The e-book contains drawing articles on:



the difference between looking and seeing


the best drawing supplies and how to select them


value drawing and why it is the key to realism


drawing the portrait from beginning to end


how to begin and improve your figure drawings


7 step by step drawing tutorials on portrait drawing, figure drawing and more


inspiring artists of the past


resources on how to get your drawings published


And the rest of the 25+ articles you have come to love on The Drawing Source!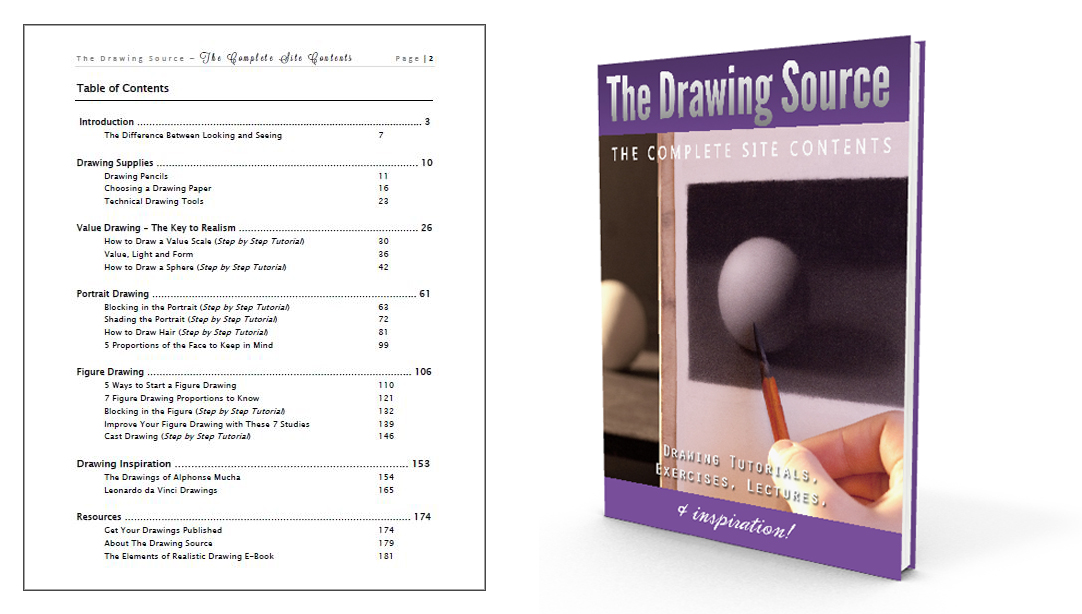 The E-Book and its Table of Contents

Download Instantly
for $9.95 USD


You can download your e-book immediately after your purchase through Paypal, which is easy, 100% safe and secure.