Looking for a Drawing Teacher?
Receive personalized drawing instruction via e-mail.

As a drawing teacher, I love nothing more than sharing what I have learned and helping those who are eager to develop their drawing skills. Because drawing is a problem solving activity that requires you to bring a unique approach to each picture, it can be invaluable to receive individualized drawing help in which you can be walked through the drawing process step by step, or be shown various ways to approach a particular drawing problem.
Whether you are unsure of how to begin, continue or finish your drawing, I would be thrilled to work with you via e-mail to help you reach your drawing goals. 


What is included in an e-mail consultation?
A detailed, personalized drawing lesson will be created to answer your specific drawing question, complete with diagrams and/or sketches to further illustrate and clarify the concepts presented in the lesson. The drawing lesson will be sent to you via e-mail so that you can always refer back to this detailed, personalized information designed specifically for you and your drawing scenario.


Step 1: The first step is to book your consultation, which is priced at $35 USD. This can be booked easily, quickly and securely through Paypal at the bottom of this page.
Step 2: Once your consultation is booked, please email your specific drawing question to consult@thedrawingsource.com
If your inquiry is about a particular drawing that you are currently working on, please attach the reference photo and an image of your drawing in its current stage to your email. The more information I have about your question, the better I will be able to assist you!


When should you expect a reply?
My consultation days are Monday, Wednesday and Friday. Please allow until my next business day to receive your reply. (For example, if you e-mail your question on Monday, you will receive a reply by Wednesday. If you book your consultation and e-mail your question over the weekend, you will receive a reply on Monday.) 
 
My Qualifications and Biography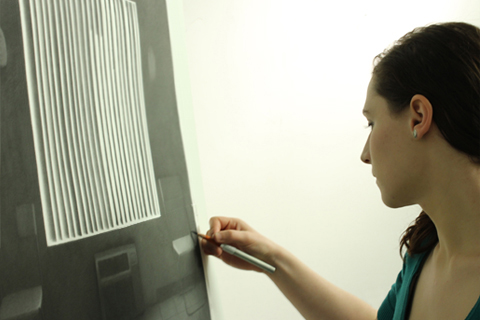 Marina Fridman is a Canadian multi-media artist and drawing teacher. She studied at the University of Alberta and Los Angeles Academy of Figurative Art before receiving a Bachelor of Fine Arts Degree from the Pennsylvania Academy of the Fine Arts in 2014.

Marina has received grants from the Elizabeth Greenshields Foundation and the Edmonton Arts Council, and her work has been published in Poets & Artists Magazine, North Light Books' Art Journey, Strokes of Genius, Express Magazine and Manifest's International Drawing Annual. Her recent exhibitions include Drawing Discourse: 6th Annual Exhibition of Contemporary Drawing at the University of North Carolina Asheville, where her work was one of 47 entries chosen from 1109, and Nature Inc at the Rockland Center for the Arts in New York.

Marina has been awarded Residencies at the Vermont Studio Center, the League Residency at Vyt, the I-Park Foundation, and the Creative Practices Institute. She is currently an Artist-in-Residence at the Manifest Gallery in Cincinnati, Ohio, where she is creating a body of work for her upcoming solo exhibition in June of 2016. Marina is also a drawing teacher at Manifest's Creative Research and Drawing Center.
[To read about why I began The Drawing Source and to view more of my drawings, please visit this page.]
---

Book Your Consultation


I look forward to working with you!