Learn to Express Yourself Visually Through Drawing

Welcome to The Drawing Source, an instructional website dedicated to helping you learn to express yourself visually through drawing! On this site you will find step by step drawing tutorials, exercises, lectures and inspiration.

I'm Marina Fridman, and I've had the pleasure and good fortune of drawing since before I can remember. My artwork is now exhibited and collected across the US and Canada, and I am thrilled to be a two-time recipient of the Elizabeth Greenshields Foundation Grant.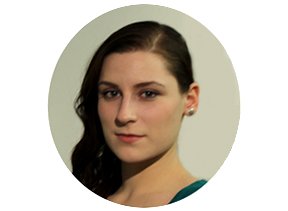 Most importantly, I am passionate about making representational drawing education accessible to anyone wishing to learn how to draw!


Beginning The Drawing Source


When I decided to become a visual artist, I craved an education that would immerse me in classical drawing and painting. My pursuit led me to study in three cities in two countries, attend three universities, three private art schools, and countless workshops and classes, all within five years.

And that was just been the beginning! At every stage of my education it has been thrilling to become aware of how much I have yet to learn, and how much there is to discover in the infinitely vast realm of drawing. I feel fortunate to have been able to pursue the education that I desired, and hope to make drawing education more accessible to those for whom it may be difficult to find, but who love drawing as much as I do.
Becoming fluent in the visual language of drawing is a life-long process. I would like to share with you what I have learned so far in my journey, and hopefully encourage you in yours.


Untitled, charcoal drawing by Marina Fridman


Fancy Third-Person Bio


Marina Fridman is a Canadian interdisciplinary artist. Immersed in traditional drawing and painting in the early years of her education at the LA Academy of Figurative Art and the Pennsylvania Academy of the Fine Arts where she received her BFA, Fridman now works in a wide range of materials and techniques, moving fluidly between drawing, sculpture and installation. Her work explores our perception of time and space, reality and mortality.
A two-time recipient of the prestigious Elizabeth Greenshields Foundation Grant, Marina has also been awarded support and scholarships from the Edmonton Arts Council and her educational institutions. Most recently she was nominated for the International Sculpture Center's Outstanding Student Achievement in Contemporary Sculpture Award.
Fridman's work has been exhibited in the US and Canada, and has been published in various books and magazines. She has attended Residencies at the Vermont Studio Center, the League Residency at Vyt, the I-Park Foundation, the Creative Practices Institute, and the Manifest Gallery. 
Currently, Fridman is one of five Masters of Fine Arts Candidates on full scholarship in the Sculpture & Dimensional Studies program at Alfred University. She is also the Founder and Author of The Drawing Source, a website providing free online education in representational drawing.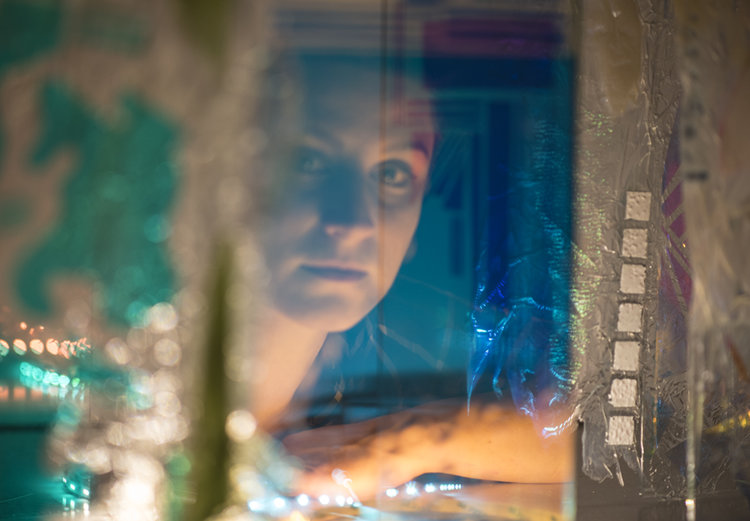 ---



Join The Drawing Source Community below to instantly receive a free copy of my e-book, The Elements of Realistic Drawing, as well as a regular newsletter featuring:


step by step drawing tutorials


inspirational articles on drawing, and artists of the past and present

interviews with phenomenal artists who have honed their craft and learned to express themselves in unique and individual ways!



Join the drawing community to receive exclusive tips, techniques, tutorials, articles, interviews, and, of course, the Elements of Realistic Drawing e-book!

Comments from Readers

"I have looked at many, many drawing websites; and I've watched many, many YouTube videos. Many of them help me understand the drawing process little by little.  Yesterday, I noticed your website for the first time -- it's excellent and inspiring!  Your examples and your step by step process are the best I've seen.  Your writing style is very conversational and clear to the point -- as if you are right next to me! I also greatly appreciated your free e-book!"

-Archy G, Canada


---

"I just wanted to thank you for putting together and making available such in-depth and such a large amount of information for us who are not able to make it to an atelier regularly."

-Sandra, US


---

"Pure joy in reading the tutorials. I keep visiting to read them again and again."
-Vassilis, UK


---

"I found your site on Facebook. I read through the site and it is incredible! I would love to study in an atelier, but am not in distance of one. This site is better than the 'how to' books I own! Thank you!!"
-Robin, US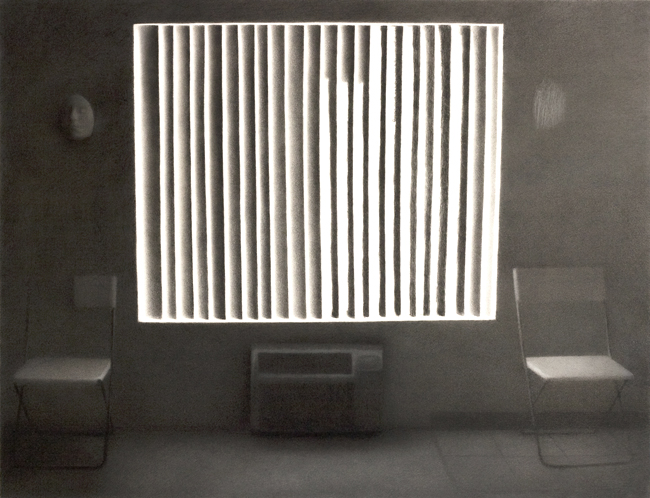 'Living Room,' charcoal drawing by Marina Fridman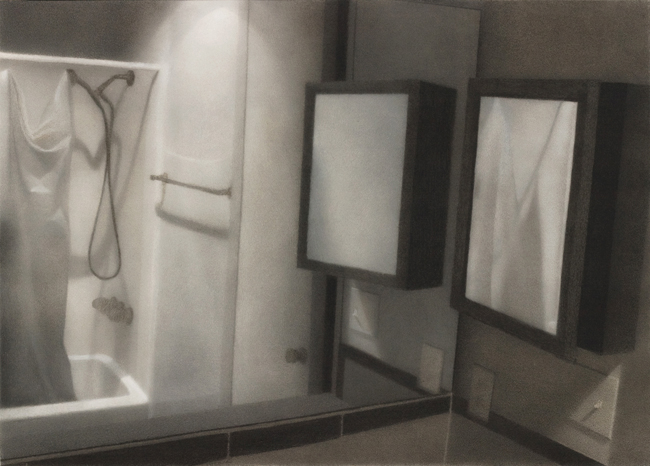 'Bathroom,' charcoal drawing by Marina Fridman
'Obscure,' by Marina Fridman

Thank you so much for visiting The Drawing Source! I am thrilled to share with you and hopefully encourage you in your artistic endeavors. To view more of my drawings, please visit MarinaFridman.com.



---

Return to the Homepage from About The Drawing Source