Technical Drawing Tools

Besides drawing pencils and paper, these technical drawing tools will complete your list of drawing supplies. Some of them are necessities, while others are optional and a matter of personal preference.



F R E E  D O W N L O A D
At the end of this article, download a free Essential Drawing Tools Checklist.


---

---

Essential Technical Drawing Tools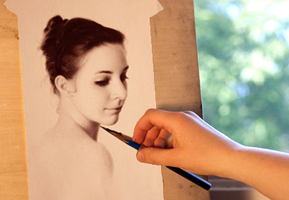 Drawing Board

Invest in a solid, sturdy, inflexible surface to draw on. My favorite drawing boards are made by a brand called Helix. They are very lightweight, approximately 5/8", and can be found at your local art store.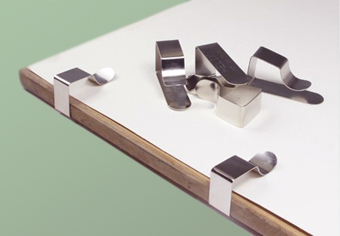 Drawing Clips

Many consider drawing clips to be the better choice for adhering drawing paper. They are easier to remove than artist tape, which can definitely be nerve-racking to remove from your drawing.
---
---
---
---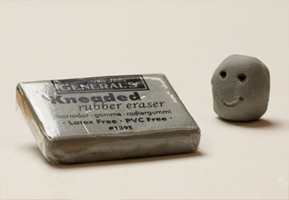 Kneaded Erasers

Kneaded erasers are incredibly useful drawing tools that can be molded into any shape to perform many different functions. Whether you need to erase a single dot or lighten a large area, kneaded erasers are your go-to guys.

Watch my video tutorial on 3 ways to use kneaded erasers for realistic drawing here!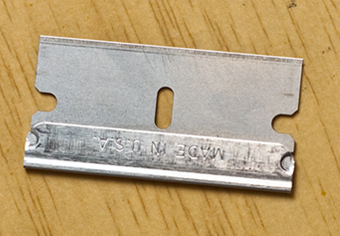 Single-Edge Razor Blades

The traditional way to sharpen a pencil does not include using the common pencil sharpener. Instead, we use single-edge razor blades to create much more efficient and effective drawing pencils.

Learn how to sharpen drawing pencils the traditional way in this video!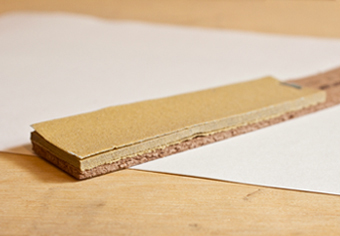 Sandpaddle Sharpener

This is another pencil sharpening tool. Once you have removed the wood encasing of a pencil with your razor blade, a sandpaddle sharpener can be used to complete the sharpening process by sharpening the actual lead of the pencil.




Useful and recommended, but optional drawing tools: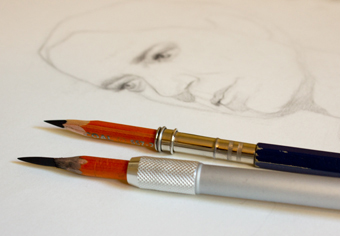 Pencil Extender

When your pencil has been sharpened down to a little stub and is no longer comfortable to hold or draw with, place it in a pencil extender to extend its life and continue drawing!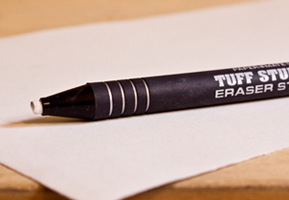 Tuff Stuff Eraser Stick

This white eraser is perfect for those times that you were a little too heavy handed, and your kneaded eraser just isn't lifting off some of the dark lines that you would like to re-draw.
---
---

Blending Tools


Bristle Brush

Of all the blending tools made for drawing, the one I use consistently is a soft, inexpensive bristle brush. It's very useful for evening out values, especially when used in conjunction with vine or willow charcoal, as I do in the sphere drawing tutorial.





B O N U S: Download a free Essential Drawing Tools Checklist
(plus. get a weekly newsletter and access the Members-Only Drawing Resource Library)!


---
---
---
---

If you enjoyed this page on technical drawing tools, you may also be interested in:

Related Pages


---

Return to Drawing Supplies from Technical Drawing Tools